Rupert Medical Center
"EZ Healthcare has been great to work with. The program is very user friendly and easy to navigate. I have personally worked with several team members with major issues and they went above and beyond getting us back up and running. When I call they are always very friendly and helpful in a very timely matter. I enjoy working with all of them."
– Holly, Office Manager, Rupert Medical Center
West Clinic
"E-Z Healthcare is a great office software for our busy medical office. It is very user friendly and easily trainable to new employees. The customer support system is top notch and always very competent in fixing any issues. I would recommend this software."
– Jodi, Clinic Coordinator, West Clinic

Falls Avenue Immediate Care
"I absolutely love EZ Healthcare! The program is very user friendly and the staff is AMAZING! I have dealt with Gary and Brandy for several years and they always go above and beyond to help me with whatever is going on. When Dr. Rudeen started a new clinic the first of the year.. there wasn't a question who we would be using. They hand held our clinic thru the set up and implementation of the new program. Gary took it upon himself to watch our system to make sure we were doing ok-even after hours. I can't say enough good about EZ Healthcare. I would recommend them to any clinic."
– Ona, Billing Manager, Falls Avenue Immediate Care
Sun Valley Chiropractic
"We have been with EZ Healthcare since 2002 and we have never been afraid to reach out to them for help. They have personalized the software to meet our needs and have aided us every step of the way in understanding how it works. They are willing to answer any questions I can ask, no matter how simple or difficult. We don't worry about any of our issues as they are willing to help and fix them. They are a class act." – – Pam, Office Manager, Sun Valley Chiropractic
Dr. Jeffrey Schmidt, Podiatrist
"EZ Healthcare's podiatry specific program does everything that I need, and more! If there are ever any changes I want the team is always flexible and easily available in creating them.
EZ Healthcare's customer support team is always readily available. I don't have any problems getting in touch with anybody at EZ Healthcare. There have even times that we have required support outside of normal office hours and they have been available as needed".
– Dr. Jeffrey Schmidt, Podiatrist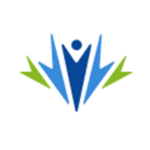 Intermountain Pediatrics
"EZ Healthcare has been personable and easy to work with for the 15 years we have been on their system. It's an easy program to understand. The customer support team at EZ Healthcare has been wonderful to work with. I do not have to wait long for anyone to pick up the phone and help fix an issue that arises."
– Karen, Intermountain Pediatrics
Houston Neurology
"Our office has been using EZ Healthcare for over 12 years and we've been very pleased with the software as it is very user friendly. Also, they provide great customer service. The staff is always friendly and easy to work with." – Melissa, Front Office Staff, Houston Neurology
Dr. Richard Tutt's Office
"We have lost count of how long we have used EZ Healthcare but we think around 20 years. We started with practice management. It is so easy that new employees learn it in a couple of days. They were also so helpful in helping us add our EHR 6 years ago. The team is wonderful to work with and always prompt to answer and solve any problem that may arise. We highly recommend them and don't plan to use anyone else. Thanks EZ Healthcare"
– Diane, Nurse, Dr. Richard Tutt's Office

Cottonwood Ophthalmology Associates
"We have been using EZ Office Suite for a number of years and it is very user friendly. Does everything we need it to do and tracks everything we need it to track. The reports give us the information we need when we need it. Their support team is most helpful. They definitely show concern for any trouble that we are having and they fix it immediately."
– Sue, Insurance Coordinator, Cottonwood Ophthalmology Associates
Allergy & Asthma Associates
"I personally have worked with EZ Healthcare since 2010 and have found that they have always been accessible, easy to work with, and the software is easy to learn and use. The system has helped to increase our profitability in collections. I am always pleased at the promptness and ability of their support. I would highly recommend EZ Office to any medical practice. I truly believe that EZ Office will assist your practice in being competitive with other offices in your area."
– Cliff, Billing Manager, Allergy & Asthma Associates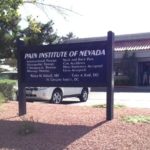 Pain Institute of Nevada
Pain Institute of Nevada is enjoying access to electronic records from anywhere in the world now that the firm has implemented EZ EHR. "Even one lost record means hundreds of dollars in lost productivity," says the Institute's Dr. Walter Kidwell. "My practice no longer has this risk."
An early adopter of EHR, Dr. Kidwell found the potential benefits of EHR so compelling that he began researching it long before the government mandate was in place. "Now I'm ahead of the game, and am saving money based on the efficiencies I've achieved," he says "—even aside from the government reimbursements." For one thing, he is saving about $3,000 per month on transcription fees, since a lot of the notes he used to have transcribed are now entered directly into the EHR.
Dr. Kidwell chose EZ EHR for its flexibility. "This product easily conforms to a physician's processes and preferences," he says, "unlike some products, which require you to conform to them." In fact, the product is so easy to modify that Dr. Kidwell creates many of his own templates.
Dr. Kidwell appreciates the instant access to all of the practice's records made possible by EHR. "It's as if I always have the charts with me," he says. "And no lost records ever again."
Another key benefit of his EHR implementation is better internal communication. With electronic records, everything is available to the entire team, so it is much easier to share information.
– Dr. Walter Kidwell, Pain Institute of Nevada
Asthma & Allergy of Nevada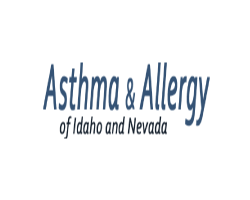 Asthma & Allergy of Nevada is saving over $50,000 a year on transcription costs alone since implementing EZ EHR. "And the time savings," says medical director Dr. Richard Henry, "is even more valuable than the monetary savings."
The seven-office practice adopted EHR in 2009, primarily to improve efficiency. "With Medicare and Medicaid continuing to cut reimbursements," says Dr. Henry, "how do you battle back as a business? By being more efficient."
All paperwork is now electronic, from the patient intake form to the doctor's notes—entered directly into the EHR record. Dr. Henry often doesn't even take the patient's chart in to the room. "I just take my tablet computer in, and I've got all the data," he says.
In addition to efficiency and convenience, the EHR implementation improves reimbursements. It automates the review of systems, creating a more complete record.
Asthma & Allergy of Idaho uses EZ's integrated suite of EHR and practice management software. "It makes no sense to implement EHR separately from practice management," Dr. Henry explains. Separate systems require redundant data entry, put data integrity at risk, and complicate the practice's processes. Using one database for the two applications streamlines work processes. For example, if someone in the office finds a typo in a patient's name, they can change it right then and there, in the screen they are on, and the change will automatically show up in the rest of the system.
Dr. Henry worked closely with EZ to shape the product to meet his needs. EZ Healthcare's strategy is to team with a leading physician in a given practice area to tailor the product's templates for use in that specialty. EZ's collaboration with Dr. Henry has resulted in an allergy-specific solution that is now available to the rest of the specialty.
– Dr. Richard Henry, Asthma & Allergy of Idaho