EZ Healthcare products are software solutions that enables healthcare providers to reduce their operational expenses by automating their office procedures. Our EHR and Practice Management solutions are fully integrated, tied together by one underlying database. No need for redundant data entry, no risk of records mismatch, no problems with data integrity. And our highly flexible software conforms to your needs. Save time, save money, and comply with government regulations including EHR, all without changing the way you do business.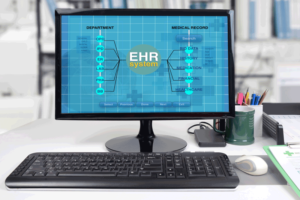 EZ Healthcare products integrated suite of software for physicians supports both EHR and practice management with one easy-to-use application. Combining these two functions in one software suite prevents errors and improves data integrity. The EZ Healthcare EZ Office Suite includes two basic modules: EZ EHR, our electronic health record product, and EZ Billing, our popular practice management solution.
Get Paid Faster! Patient Engagement and Communication
Appointment Reminders via email/text or phone (IVR).
eBill Notices – patient has opted out of receiving a printed paper bill and instead receives an email/text or phone notice of their new bill.
Payment Reminders – patients who have a payment due are reminded of their balance due via email/text or phone.

Automates all aspects of your practice, from billing to EHR
Modular software allows you to select only the functions you need
Customized to meet the needs of your practice
Highly flexible software is easily adapted to your forms and processes
Conforms with all government standards
Electronically manage patient charting, treatment plans, records, and lab results
Customized to the specific needs of your practice and/or specialty
HIPAA Compliant
E-prescribing
Personalized consult letters via fax & email integration
Specialty specific designs
Patient portal for online statements, payments, and lab results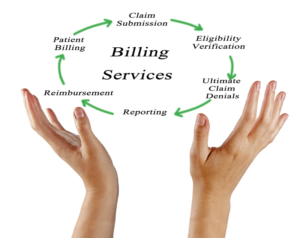 Receive faster reimbursements via electronic claim processing
Track insurance payments and billing information
HIPAA-compliant for patient security
Complete system integration with EZ EHR
The EZ Healthcare Products Software Features:
HIPAA ready electronic billing
Security to protect patient information
Products that scale from single workstations to enterprise systems
Fully integrated Billing and EHR (Medical Records)
To learn more about EZ Healthcare Products and Services, Contact Us and schedule a complete demonstration.