Affordable healthcare is needed in America as the World experiences COVID-19 and its residual effects. Everyone will have the need to see a Physician, go to the hospital, or both sometime in their life. The new costs of doing business within the medical community has risen during this pandemic. Therefore, patients need to understand that all of the PPE that is needed to protect us adds to the cost of healthcare. Affordable healthcare is getting harder to achieve. COVID-19 is changing our behavior too! Let's explore the one of these changes.
Social Distancing has closed most of the waiting rooms at Clinics and Doctors Offices. Now, we phone or text when we arrive and wait in our car for a return message to come in when our examination room is available. Once entering the facility our temperature is taken, we are asked a series of questions, and then we sanitize our hands. This all costs money and time, and it is making it difficult to achieve affordable healthcare. Currently this new cost of doing business is being absorbed by each Doctor or Clinic. Soon it will have to be passed on to each patient. Its a simple fact of mathematics.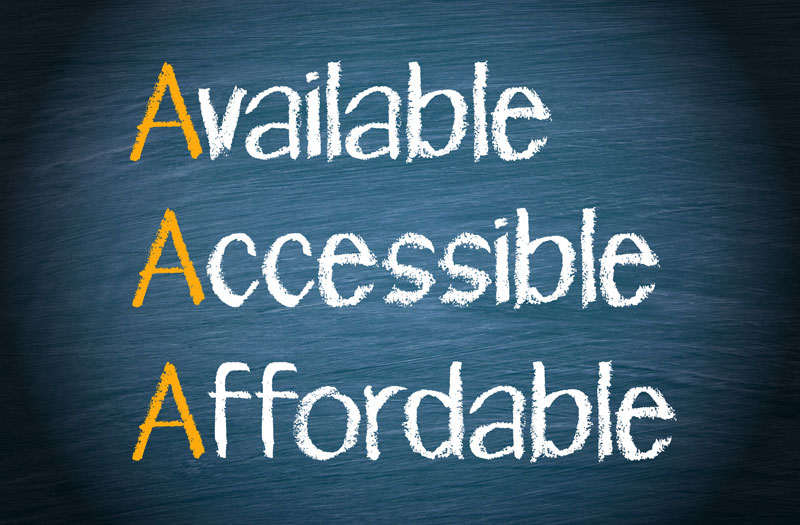 How much will private insurance contribute to this new cost? How much will Government Insurance pay. Only time will tell but it will come to a head in the very near future. In the meantime, Clinics and Physicians Offices can and should become more efficient to offset this new expense. Efficiency after all, is a good business practice. Every business should be as efficient as possible. Efficiency allows for affordable healthcare to be possible. Business profits go up when efficient business practices are put into place. Now, that's an undeniable business fact.
EZ Healthcare has developed Physicians Office Management Software that is designed to make your practice more efficient. Now, what's not to like about that? It makes your practice run smoother, more efficient, and better. From the very first look at EZ Office Suite you will notice that it a complete system. It will simplify Patient Health Records, Accounting, Billing, Communications, and much more. You need to look at this software system if you want to be more efficient in your healthcare practice. It adds to your efforts to provide affordable healthcare. Contact EZ Healthcare today. They will schedule a FREE demonstration in your office and you will be on your way to a better and more affordable healthcare practice.