EZ Office Suite is computer software designed for the Physician's Office as a complete management tool. It was developed by EZ Healthcare of New Orleans, Louisiana. Their 20 years of experience serving the healthcare practice industry gave EZ Healthcare the knowledge to include everything required for a doctor to successfully manage his practice.
The modular software employed by EZ Healthcare is very flexible and allows the user to select only the functions that are needed. A Doctor's practice grows and can change over time. EZ Office Suite was developed to easily and seamlessly grow and change right along with the Doctor. This software will automate a Doctor's practice from billing to electronic health records.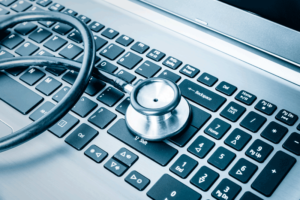 Scheduling appointments for the doctor is a snap with EZ Office Suite. Following up with patients as their appointment date nears with automated reminders is right at your fingertips. No more forgotten or missed patient appointments.
A Physician's forms and processes are familiar to the entire office staff. No need to change any of these, as EZ Healthcare's management software program easily accepts your forms and adapts to your business processes rather than you adapting to a new software program.
Government standards are no longer a worry as this management software package exceeds all government requirements. Your HIPAA concerns are finally a thing of the past.
Features of EZ Office Suite
Automates all aspects of your practice, from billing to EHR
Modular software allows you to select only the functions you need
Customized to meet the needs of your practice
Highly flexible software is easily adapted to your forms and processes
Conforms with all government standards
Upgrading your Doctor's Office Practice to a new software management program is now fast and easy. EZ Healthcare techs will be on sight throughout the installation process. They will also help you set up your existing records for data entry into your new EZ Office Suite management software. Tech support is available 24/7 so you never feel left alone after the sale.
If you are interested in a demo Contact Us. If you would like to speak with one of our clients regarding a real life testimonial Contact Us. Our clients are as pleased with our products and support as we are!