EZ EHR is a computer software designed to help manage a Physician's Medical Practice. It was developed by EZ Healthcare of New Orleans, Louisiana. They have over 20 years of experience servicing the healthcare practice industry. The EZ EHR product is proprietary software and designed to provide everything a physician needs to manage his practice successfully.
One of the features built into this computer software is the regulatory rules that are required of all Doctor's. All of EZ Healthcare's products are HIPAA compliant. This small but important feature delivers confidence to all Physicians using EZ EHR.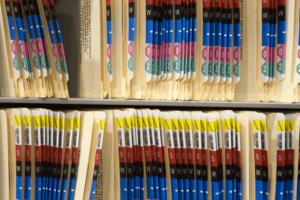 Patient preferred methods of communication.
PERFECT for appointment reminders and billing!
Patient communications are easy and fast. The personalized consult letters can be integrated automatically into FAX and EMail. This Doctor's software also offers an online patient portal for lab and test results as well as basic communications. Also included is an E-Prescription feature.
Understanding that each practice has differences, and each specialty has specific needs, customization has been built into this software product. All of your necessary features and designs will be implemented during the installation process.
Features of EZ EHR
Electronically manage patient charting, treatment plans, records, and lab results
Customized to the specific needs of your practice and/or specialty
HIPAA Compliant
E-prescribing
Personalized consult letters via fax & email integration
Specialty specific designs
Patient portal for online statements, payments, and lab results
Accurate records and record keeping is at the forefront of every healthcare practice in America. Or, at least it should be. Several reasons why accuracy is so important is; 1) HIPAA requires safe guarded and accurate records 2) Insurance claims are processed and paid faster 3) Physician's Offices are more efficient with accurate records of all types.
EZ EHR is the Best electronic health records software on the market today! It makes the life of a physician with an active practice run as smooth as a BMW or Mercedes. For a test drive of this outstanding software Contact Us Today!