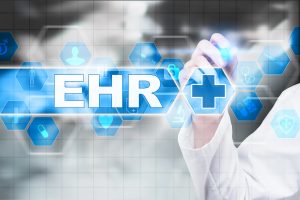 EZ Healthcare offers a seamless solution "Consumerized" for you and your patient's convenience. Our company provides software for physicians, with over 20 years of experience serving healthcare practices. Our technical team has both the technical expertise and the healthcare-practice knowledge to support your practice successfully. EZ Healthcare is an established leader in practice management software and an innovator in electronic health records (EHR) software. EZ EHR is known for its flexibility—it can be quickly customized to support a practitioner's current clinical forms and work processes. Founded in 1983, the company began an expansion in 2010 with the addition of computer-industry veteran Rick Martin as CEO. The firm is headquartered in New Orleans, Louisiana with technical operations located in Washington, Utah.
EZ Healthcare Management Team
Rick Martin, CEO
Rick Martin joined EZ Healthcare in 2010. He is also CEO of Concerned Care Home Health and Hospice, located in New Orleans, and is a partner in VentureWest Partners, LLC, a private equity and executive consulting firm. Rick spent the first half of his career at IBM, where he was most recently responsible for CRM strategy, organizational effectiveness, and business transformation.