EPCS Gold offers PDMP checks within the EHR workflow to:
Intervene at the earliest signs of controlled substance misuse
Provide better care
Meet state regulations
Save time
Elavon – Credit Card Processing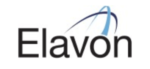 Pave the way for Increased Patient Payment Collections
With the rise in high deductible health plans and healthcare reform, patients are assuming greater financial responsibility for their care. By opening up more payment avenues through online, mobile, phone and other channels, your patients will have an easier time paying, which will help you capture more dollars.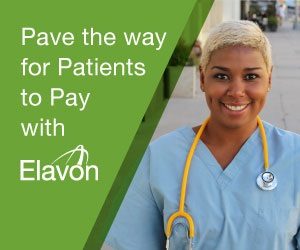 Our trusted partner, Elavon, is ready to guide you towards solutions that will enable you to expand payment channels and choices. Elavon is one of the largest healthcare-focused processors offering simple, cost-effective payment solutions.
Contact Elavon at 833-250-6540 or connectwithus@elavon.com for an analysis of your current payment processes. Be sure to mention 'EZ Healthcare' in the subject line of your email so they can better serve you and help you identify potential opportunities to achieve savings in processing costs.
To learn more, click here. www.elavon.com/ezhealthcare.html

Acryness – Strategic Communication Services
Texting
Statements
IVR Payment Portal
Email
Text Appointment Reminder
"One of the many ways we serve our clients is working closely with them to get the most out of their efforts to reach patients. Be strategic. It is more than just a good patient friendly statement design, it is also reporting that shows you if our actions are making a difference. "
"That's why we help our clients identify gaps and we work with them to craft the right plan to fill those gaps efficiently and cost-effectively. As well as make changes swiftly if we need to!"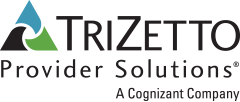 Trizetto – Clearing House
TriZetto Provider Solutions® Powered by Cognizant
"We help physicians, hospitals and health systems simplify business processes and get accurate payments quickly. We will always look for new ways to help you improve revenue and increase cash flow. We will stay ahead of regulatory changes so your office will never struggle to keep up. All so you can focus on the one thing that really matters: doing what is best for your patients."

APEX EDI – Clearing House
"Apex EDI has created the OneTouch® solution to offer you an easier and less expensive way to process your insurance claims electronically and receive faster reimbursement."

"Historically, information technology has been deployed in healthcare in a piece meal fashion making the sharing of data immensely complicated."
"LabSoft has been connecting disparate entities for over two decades. We can make connections work for you."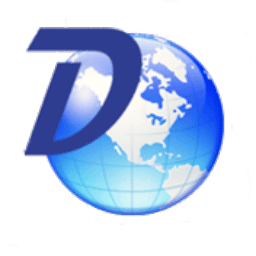 Effective Healthcare Technology that benefits Providers and Vendors
"Customer service is central to our mission. Dynamic Health IT associates complement our flexible, leading edge solutions with top-notch support. We take pride applying expertise across health IT disciplines – from MIPS to Promoting Interoperability, Patient Engagement to Public Health Reporting. Our paramount goal is to exceed customer expectations."

"Mingle Helps You Succeed In the Business and Practice of Medicine.
Here's how:"
Improved patient outcomes by investing in preventive care​
Streamlining quality reporting with submission success rate greater than 99%
Expertise and consulting that allows practices to navigate every-changing regulatory environment
Equally committed to serving large and small practices
Carl Stoddard – Billing reporting