EZ Billing provides accuracy and speed to the processes of collecting money for a Physician's Office. The most important factor within the healthcare billing industry is accuracy. Accurate billing creates payments and the cash flow process of business begins its cycle. All businesses including the healthcare and medical industries require ample amounts of money to remain a viable entity or business. It is an economic fact of Capitalism.
Accuracy has become more critical and required within the healthcare billing industry as third and fourth party financial players get involved. These other interests are Primary Insurance, Secondary Insurance, and Obamacare. They can include Original Medicare and Medicaid. And there's others . . . many others. Members of the same family can use several different financial players which can really confuse things. EZ Billing helps simplify the most difficult financial scenarios.
Simplify patient payments
Fully integrated credit card processing
Securely store credit cards on file
Create payment plans and auto billing
Print & Mail
Payments via Patient Communications
Integrated, Online Payments
All transactions processed are auto reconciled within EZ Healthcare!

Get Paid Faster Online!
Patients can pay online through the patient portal
Patients can pay by calling the automated IVR (inbound or outbound)
Patients can pay by clicking on the link in their text or email notice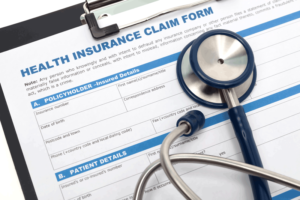 The faster a Doctor's Office correctly processes a bill, statement, or insurance claim the faster that Doctor's Office will get paid. EZ Billing is fast and accurate. It has the ability to correctly process claims electronically, which automates some of the billing on behalf of the Physician. And get this . . . Credit Card machines are integrated into EZ Healthcare billing allowing for automatic posting of payments.
Is your healthcare office behind on your insurance claim collections? Is it due to slow and inaccurate billing? Tired of rejected claims? Need some help? Contact Us Today for a Free Demo of EZ Billing. Join the world of fewer headaches. Enjoy receiving insurance claim payments faster than ever before.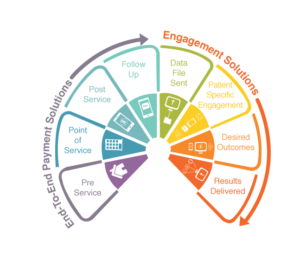 Features of EZ Billing
Receive faster reimbursements via electronic claim processing
Track insurance payments and billing information
HIPAA compliant for patient security
Complete system integration with EZ EHR
Regulations have gradually worked themselves into the healthcare industry. Government agencies have become an uninvited healthcare practice partner and the prospect of them getting out of the business is clearly doubtful. The many Insurance Companies within the healthcare industry makes being a Physician in America challenging at best.
Therefore, if your Physicians Office is overburdened with the daily processes of managing the business Contact EZ Healthcare. We can show you how our products will make managing a Doctor's Office easier, and more efficient.