The year 2020 marks a place in time when most of the World's population is taking precaution to avoid contracting COVID-19 or Coronavirus. Because of this, Doctor practice management system is changing too. Doctors and their entire staff are wearing face masks and or face shields, gloves, and full length protective gowns. Hand sanitizer is everywhere you look and most folks are using it frequently. These are all good things, however, we are not really comfortable with this new way of life. Nor shall we be for a long time to come. This behavioral change is foreign to our nature as humans.
As a Doctor practice management system evolves to meet the current health crisis so does our way of life. When was the last time you shook hands with someone? When was the last time you gave a hug to someone? When was the last time you felt comfortable being within six feet of a non-household member? See what I mean. Things have changed in our general behavior, as well as, a change in the Doctor practice management system.
Doctor Practice Management System Will Evolve
COVID-19 will dictate how all of us behave for the foreseeable future. That is of course with some directives from our Governmental friends. City Councils, Mayors, State Legislators, Governors, and the Federal Government are all getting involved. They are telling us what businesses can be open and how to control the customers that come to those businesses. Change is in the air and everyone is affected by the change. This includes the Doctor practice management system to be sure. You are at the forefront of this pandemic and are leading the way. Congratulations and thank you!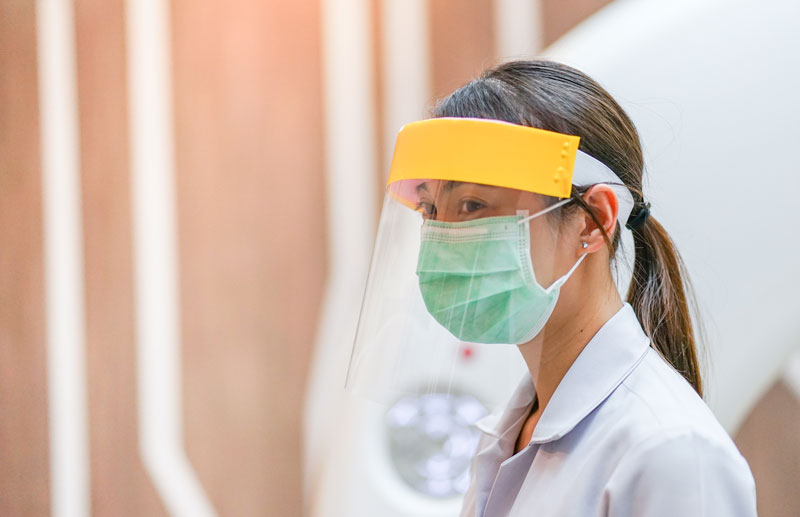 Fortunately, many of the better Doctor practice management software contains specific features that benefit our current medical crisis. These features allow for telemedicine, online test results and online prescriptions. Online payment, insurance claims, billing, communication, and appointment scheduling are also available just to name a few. Long distance medicine or remote healthcare are made possible by some of the medical practice software currently available. If your medical practice software don't have all of the features discussed above then Contact EZ Healthcare at your earliest convenience for a FREE in Office Demonstration.