The Healthcare Industry is under pressure to provide the best healthcare possible for their patients. Finding the best EHR System or Electronic Health Records System aides greatly in this effort. Today, Government regulations like HIPAA have complicated the process to say the least. Protecting the personal health records of every patient to the satisfaction of The U. S. Department of Health and Human Services or HHS is a full time job. That is why finding the best EHR System available becomes extremely important to everyone associated with the healthcare industry.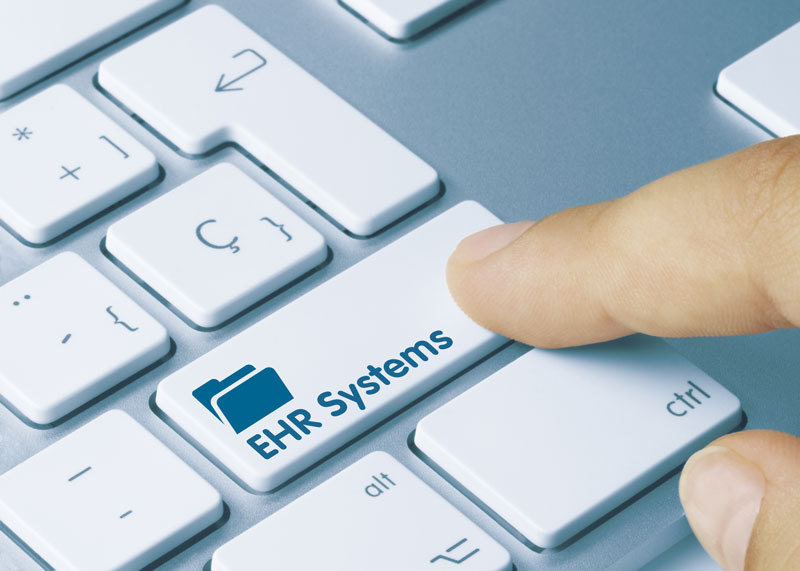 When you were in Med School studying and learning about your particular area of expertise most of your time was spent doing just that! Managing a healthcare business and cooperating with a U.S. Government Agency was not at the top of your list for "New Skill Sets" to learn. The Best EHR System for your practice will help you deal with both of those requirements.
The best EHR System for your healthcare practice will certainly aide in protecting this data. However, it will also come with many features and functions that will provide benefits to Physicians managing their healthcare business more efficiently and more effectively. Isn't that a breath of fresh air? Who doesn't want to be more efficient and effective in running their business. Yes, your healthcare practice is a business. A very important business.
Features of the Best EHR System;
HIPAA Compliant – this goes without saying. If it does not meet this need it is not the best EHR system.
Electronic Management of Patient Appointments – Patient scheduling provides for a more even work flow for you and your staff.
Patient Charting – control the records, treatment plans, lab results, consultations, immunizations, and prescriptions.
Patient Online Portal – allows for statements, billing, & lab results.
Personalized Communications – via integrations with Email, Text, IVR, Phone, Mail, & Fax.
E-Prescriptions – fully integrated into EHR system.
Electronic Filing – for insurance claims including Medicare.
Auto Tracking – for billing and payments.
Very Flexible – adapts to your forms and processes.
Fully Customizable – modular design allows for only using desired features. Unused features remain unseen in the background.
Scalable – from a single workstation to an enterprise system.
So, when it comes to the best EHR system for you. It is the system that provides you everything you want and need in an EHR system. Use the features above to judge what you need. Features #9, #10, & #11 allows you to make it the EHR system you need today. They also allow you to grow into features that you may need in the future as your healthcare practice grows.
EZ Healthcare has all the features listed above and more in their EZ Office Suite. A software specifically designed for the healthcare industry which they have worked in for over 20 years. Contact Them Today for a FREE in office demo.