Medical Billing from a Healthcare provider must always be accurate. If it is not, everyone within the financial loop looses confidence in your ability to manage your healthcare practice. People view these errors as "You don't know what you are doing" or even worse "You are cheating". Neither one will enhance your medical practice. Therefore, it is important not to make these errors in the first place.
Having the correct (EHR) electronic health records for every patient is a requirement to successfully manage your healthcare practice. Without this data your ability to practice medicine and be accurately compensated will be very limited. Accepting only Cash for payment for each office visit is the only way you can succeed financially without those EHR's. That is a very unlikely scenario in today's world of Private and Government Medical Insurance like Medicare.
Medical Billing Requires Understanding Insurance Codes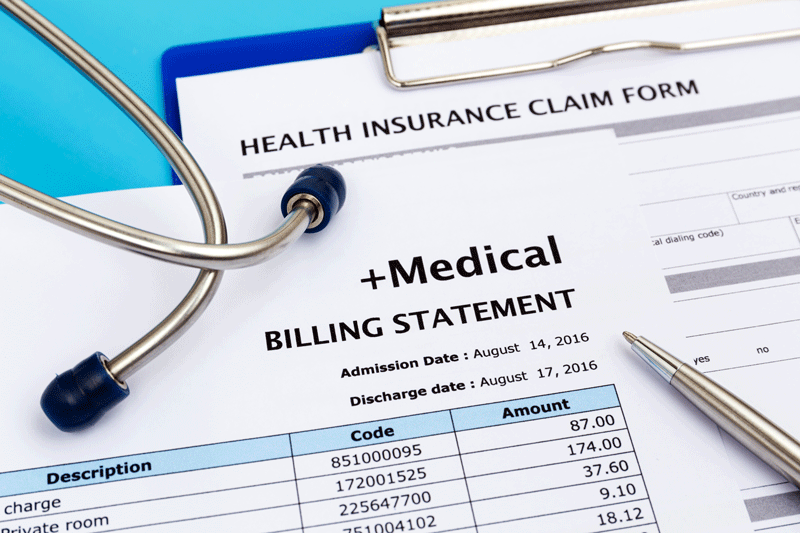 Using correct Insurance Codes will prevent medical billing errors for the Medical Insurance providers. This speeds up your payments. That should be of interest to every Doctor and every Business Manager for Doctors. Nearly everyone has experienced an insurance coding error that causes a payment rejection for medical services. It is very frustrating for the patient as he is billed unnecessarily and incorrectly for something his medical insurance is suppose to cover. Patients get upset with the Doctor and the Insurance when this happens. When it happens multiple times the Doctor's competency and the Insurance Company's competency both come into play.
Losing patients because your medical billing practice is not up to par should be ancient history by now. Computer Software is readily available to make the medical billing process more simplified. EZ Healthcare has developed a software system to do just that! It is called EZ Billing and provides all the tools you need to successfully manage your medical billing needs. Contact EZ Healthcare for a Free in office demo. This software will save you time, money, and make your healthcare practice more efficient.