Telehealth and Physicians have accelerated this technology primarily due to the pandemic known as COVID-19 or Coronavirus. This deadly virus began in China and is said to have originated from a specific type of bat. It has been able to infect people in over 185 countries throughout the World. Millions of humans have been infected worldwide and over 2 million will certainly die from this fatal disease before it is over. The fatal aspects of this virus is what is propelling the telehealth and physicians growth curve.
People are in fear and have begun Social Distancing at our Governments request. Federal, State, and Local Governments are all involved in this request and in some cases demands. A 6 feet separation from people other than family is the current accepted definition of Social Distancing. Face masks and gloves are also part of recommended Social Distancing protocol. Millions of people have been ask to close down their businesses until this pandemic passes. Many millions more have lost their jobs because of these mandated business closings. It has cost our Country and economy trillions of U.S. Dollars in losses. This is what a trillion dollars looks like . . . $1,000,000,000,000.00. It is 1 million million.
Telehealth and Physicians Advance Medicine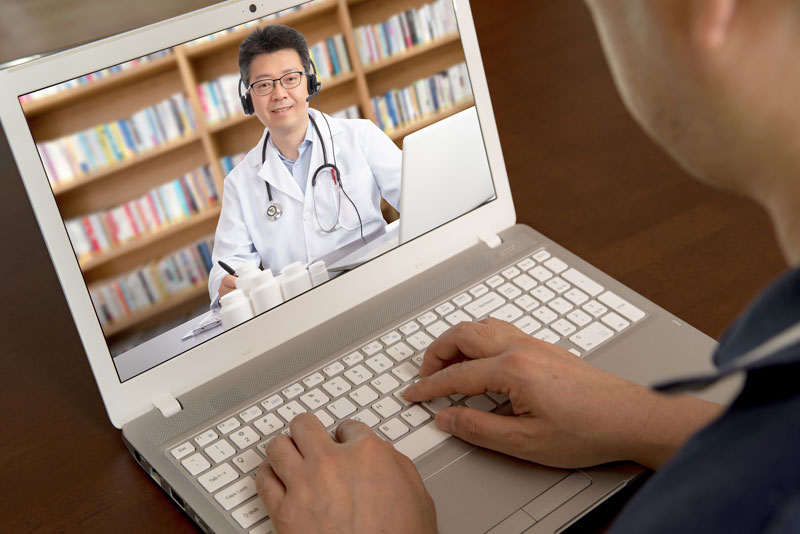 Telehealth and Physicians are leading the way into a new normal as we begin to get our economy back on its feet. The telehealth allows for Doctors to communicate with patients and prospective patients without having an in office visit. This is very time efficient for both parties. Telehealth and Physicians can also consult with other fellow physicians which will undoubtedly advance medicine. Does your Physicians Management Software have Telehealth capabilities? If not, you may want to consider expanding your Physicians Office capabilities. Your patients will be expecting that capability very soon, if not already.
Technology is advancing medicine all over the World. And it has been for decades. It will also continue advancing medicine well into the foreseeable future. Who would have thought about Robotic Surgery 15 years ago? It is not an uncommon practice today in the United States. Telehealth and Physicians will soon be as common as Physicians and Stethoscopes are today. If you need a software system that will help you manage your medical practice then Contact EZ Healthcare today. Their software also has telehealth capabilities. Telehealth and Physicians are cutting edge medicine. Get involved and modernize your medical practice now!