Practice management software for Doctors can make running a healthcare practice much more efficient. This efficiency translates into increased revenue. And, isn't that the idea of a small business in America today? Generally speaking Doctors and Physicians operate a small business. Most Doctors get into the medical and healthcare industries for reasons other than income. However, becoming a physician can be a lucrative endeavor when managed correctly. Sometimes it can even be profitable when managed less than optimally efficient.
EZ Healthcare has worked within the Practicing Doctor industry for over 20 years. They have developed practice management software for Doctors and Physicians that is second to none. The complete software package is called EZ Office Suite. It provides everything a Doctor needs to effectively and efficiently manage a Physicians Practice. Because of the built in efficiency features, your healthcare practice is able to see more patients and get paid for your services faster. Sound to good to be true? Well, keep reading.
Practice Management Software For Doctors Should Provide;
HIPAA & Governmental Requirement Conformity
Highly flexible software that adapts to your Forms and Processes
Customized functions to meet the needs of your Practice
Automates patient Communications
Patient Portal for Test & Lab Results
All billing functions including Insurance
Complete EHR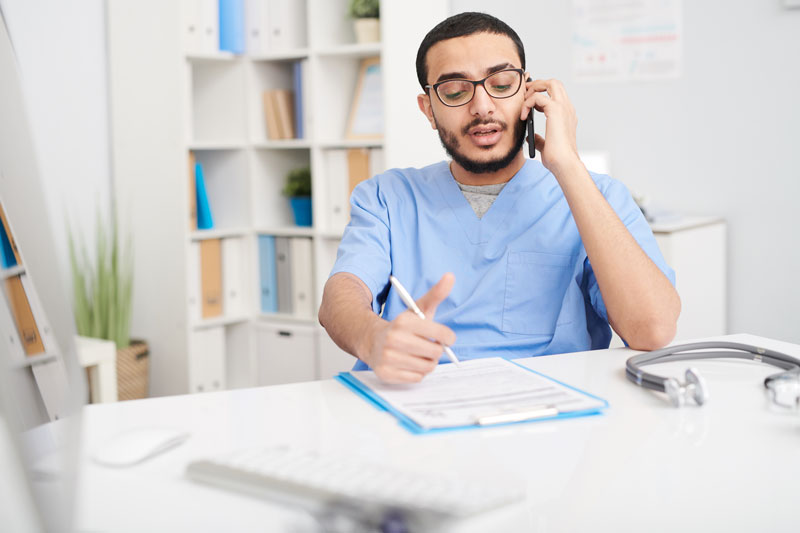 If your software for managing a doctors office does not have all the features above you are not as efficient as you could be. A Physicians Practice shouldn't have to hire special employees to use practice management software for Doctors. It should be highly functional, and easy to use. EZ Office Suite by EZ Healthcare is exactly that, Functional and EASY to use. Basic computer skills is the only requirement to operate this world class Software for Doctors.
EZ Office Suite is available throughout the United States. They offer an "In Office Demonstration" of their outstanding software for Doctors. So, if you would like to operate your Practice more effectively and more efficiently, please Contact Us Today! EZ Healthcare is happy to provide references of their Doctor Clients. After all, those Physicians are also their best salesmen.